Xero is one of our favorite accounting applications here at MSM. But did you know that there are lots of other software and services that integrate with Xero? Check out this list below of some of the other business apps that connect with Xero so that you can streamline your data.
WorkflowMax
A Xero owned product – WorkflowMax offers a seamless, first-class, and two-way integration with Xero accounting software. It provides a single platform for all your job, time, and invoice management needs.
WorkflowMax provides you:
Lead Manager (CRM) – Track your leads, sales pipeline and proposals in one place
Custom Quotes – designed within minutes, complete with your company branding
Simple, Flexible Time Tracking and Easy Job Management – Assign jobs, track timelines, and receive notifications when projects are running late
Streamlined Invoicing and Actionable Reporting
Vend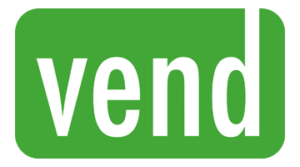 Vend is point-of-sale, inventory, and customer loyalty software that makes it easy to set up, manage, and grow your business. Like Xero, Vend is online, so there's nothing to install and you can use it on any computer!
Vend provides you:
A stress-free POS system without the hassle of maintenance
A way to keep track of your customers with flexible organizing and reporting tools
Powerful inventory management that simplifies purchase orders, transfers and stock-takes
PayPal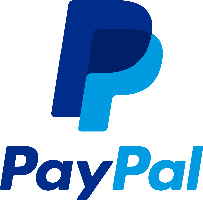 PayPal makes it safe and easy to send and receive money online. Shoppers can store their methods of payment and online businesses can accept major credit and debit cards.
PayPal provides you:
Invoices that are easy for businesses to create and easy for customers to pay
The PayPal Virtual Terminal for manually entering credit card orders submitted by phone, fax or mail
The PayPal Here credit and debit card reader for accepting payment on a mobile phone or tablet
BodeTree
BodeTree is a financial management solution designed specifically for small business owners.
BodeTree provides you:
Easy-to-use small business financial insights
An instant business valuation and peer comparison
Access to funding, partners and education
Deputy

Deputy allows you to manage rosters, schedules and timesheets. The software is completely built in the cloud with native iPhone, Android and iPad apps.
Deputy provides you:
Fully costed, accurate rosters you can communicate to staff within minutes
Complete visibility across your workplace from multiple touchpoints and devices
Instant timesheets ready for approval and export to payroll, with added control over labor spent when coupled with sales data
ZenPayroll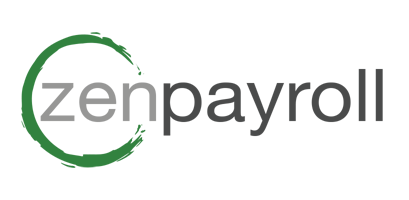 ZenPayroll is a comprehensive online payroll service that enables businesses to set up and run payroll in minutes from any web-enabled device. All government payroll taxes, reporting, and compliance are taken care of online, automatically.
ZenPayroll provides you:
An intuitive interface demystifying even the most complex government regulations
Self-onboarding and 24/7 access to pay history and W2s for employees
Accountant dashboard and reseller terms making it easy for accountants to use ZenPayroll to process payroll for clients
Harvest

Harvest is a time tracking and reporting tool. Track time from popular web apps and mobile devices, create invoices with tracked hours, and capture profitability.
Harvest provides you:
Single click time tracking that is simple to use and integrated with popular web apps and mobile devices
In-depth reports that provide insight into employee hours, unpaid invoices, project budgets, and profitability
Versatile invoices with the option to include tracked hours and bill from multiple currencies
Square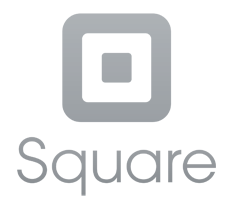 Square accepts credit cards from an iPhone, iPad, or Android device. Run your business with free point of sale software and free back office tools. Pay only when you make a sale – no commitments, no surprises.
Square provides you:
Front of house and back office tools: Accepts cash, cards and other tender. Organize your products for faster checkout. Create staff logins and check real-time sales anywhere from your web dashboard
Simple pricing: Start at 2.75% per swipe for all major credit cards, and lower your per-swipe price as you grow
Fast deposits: Access your funds quickly. Square deposits payments into your back account in 1-2 business days
Bill.com

Bill.com is a cashflow command and control system that simplifies handling accounts receivable and accounts payable by moving the process online.
Bill.com provides you:
A streamlined invoicing process – Check the status of your invoices uploaded to Bill.com at any time
The option to settle payables by printing a check or scheduling an electronic payment date
Easy-access storage for bills, invoices, contracts, purchase orders, and other important documents
The ability to visualize your company's or client's cash flow in real time
Expensify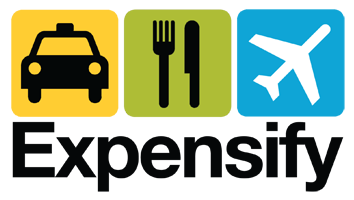 Take pictures of receipts, upload images, and import credit card transactions to easily create beautiful expense reports.
Expensify provides you:
Much more than simple receipt scanning. Expensify is a fully featured expense management system
iOS, Android, Blackberry, and Windows Mobile apps to scan receipt images and track expenses on the go
Sophisticated expense policies with bank and credit card transaction import and built-in corporate card reconciliation reports