MSM Advisors can work virtually as your business's Chief Financial Officer (CFO) helping to manage your organization's finances.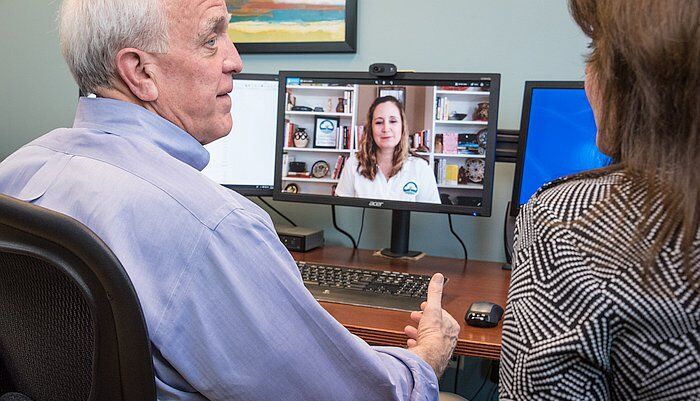 What is a Virtual CFO?
In the most general sense, a Chief Financial Officer (CFO) works with a company's CEO to manage the organization's finances. Without a CFO, both the executive and financial responsibility falls into the hands of the CEO, which can overburden and ultimately jeopardize the company.
While traditional CFOs work in-house, having yet another salaried employee isn't something that's always viable for non-corporate businesses. Virtual CFOs work remotely, and provide financial planning services for your businesses as you need them. They're a low-cost alternative for businesses that need only circumstantial help with their finances.
What virtual CFO services does MSM offer?
As your virtual CFO, MSM CPA can offer you as much or as little as your company asks, depending on your level of need. Here are just some of the services MSM can provide for your company:
Prepare accurate, clear financial forecasts
Help to manage company cash flow
Act as an advisor to executives and boards
Oversee and manage relationships with banks
Advise and assist with risk management and risk governance
Manage accounts payable and funding receivable
Improve transparency and accountability for organizations with members or donor bases
Oversee the development and execution of budgets
Attend key meetings with stakeholders, bankers and funders
Do I need a virtual CFO?
Whether you're a startup, small business, or medium-sized business, chances are you haven't prioritized having an in-house CFO. It's another salary, it requires more office space, and it's something that you and your employees can piecemeal together yourselves. Right?
If you're managing your internal finances on top of all your other responsibilities, it's very likely that–at least down the line–the time you put into correcting mistakes in your finances will end up costing more than having a qualified professional to take care of them for you. That's especially true when you hire a virtual CFO: a remote CFO can provide expert support and advisement as needed, and as a result is considerably less expensive than an in-house CFO.
The team at MSM Advisors is built around experience. Every one of us has worked in both the public and private sectors, and we've worked with clients ranging from large corporations to small startups. Not only that, we've worked in all kinds of industries, so whether you're a medical professional, software startup, attorney, or dentist, we have the tools and expertise to manage your internal finances.
Get the help you need, but only when you need it. You can cut down on costs of your accounting and tax planning by up to 60% by outsourcing your CFO. This option is perfect for both small and mid-sized, and can be perfect for as-needed solutions like succession planning and plans for selling your business.
The transition between one CFO to the next can be jarring, especially if you don't have anyone to fill the role in the interim. We can provide you with a low-cost fill-in until you've had the time to choose a suitable candidate for the position. And once you're ready to bring in the new hire, we'll hand back an efficient working model so the transition is as seamless as possible.
In particularly uncertain times, you may want a full-time CFO to help you and your financial department stay on track. That said, hiring someone permanently means greater long-term costs, so hiring a temporary full-time CFO can give you all the support and advice you'll need, but without the long-term commitment.
MSM Advisors can fill the roll of Chief Financial Officer for your business
Let's schedule a complimentary consultation to see if we are a good fit for your business
Please fill out the form below and we will be back in touch to set up a time to talk.