While tax season may not be here yet, we still hope you are prepared for it. Tax season can be overwhelming, but it doesn't have to be with the right systems in place. What do we recommend?
Xero accounting software.
While QuickBooks may "get the job done," Xero cloud accounting software goes above and beyond your expectations when it comes to handling financials. So what are the key differences?
Xero is a cloud based accounting software. This means the tools can be accessed anytime and anywhere you need them, whether it be on desktop, mobile device, or tablet. QuickBooks is a more traditional box and download software solution for accountants. Xero provides business owners with the convenience to complete financial tasks at any moment.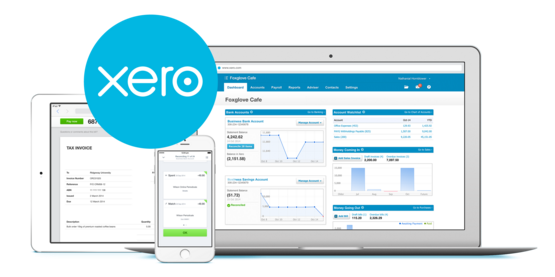 When accessing software across different devices, it is especially important that the user-interface remains easy, simple, and familiar. QuickBooks integrated a mobile platform in the past year. However even with this change, their mobile interface mirrors their desktop app, and seems tightly squeezed and difficult to view on smaller screens. Xero was created to be utilized on different platforms. It's cross-device interface is simple and friendly.
Let's take a look at Xero's bank reconciliation feature. It allows you to match invoices and receipts with account transactions by a simple click of the "OK" button.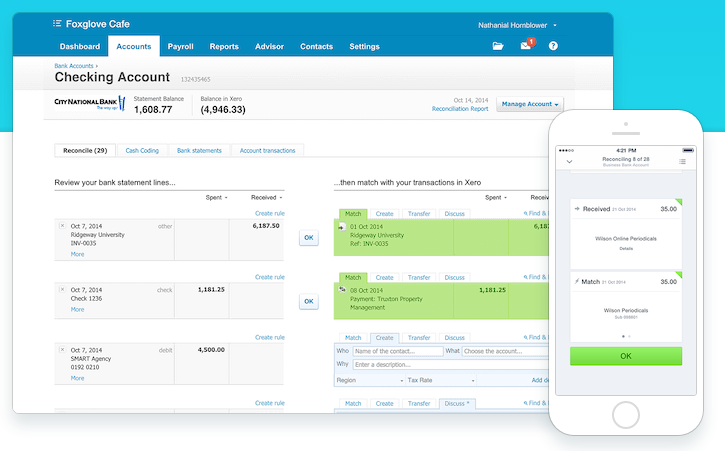 QuickBooks' bank reconciliation feature uses a search engine approach. This requires significantly more effort to perform the same task.
Point of access is extremely important for financials, but so is sharing and granting user access. QuickBooks limits the amount of users granted access depending on the plan each company purchases. Xero, on the other hand, allows unlimited access to employees. This is makes it easy when busy financial managers need to delegate important tasks to other staff members.
If you're a business owner approaching tax season and hoping to survive it, then QuickBooks may be your choice. But if you're looking to conquer tax season, then Xero is the way to go!