More than ever business owners are on the go, working from home, or have a team that is working remotely.
How can business owners keep up with their workload when they or their team members are not in the office from 9-5?  The answer is in the palm of your hand.
Here are 13 apps created with business owners in mind:
Slack
What is it? Slack is a messaging app for your team. It also includes easy ways to organize conversations according to projects or clients. The conversations are easily searchable. The app includes video calling when you need to talk in person. It connects to other Apps including Google Drive and Zoom.
Why should I use it? Conversations can get lost in traditional group texts and emails many times go unnoticed. This is an organized way to talk to the exact team members involved in a particular project. Since the conversations are archived and searchable, there is no fear that you will lose pieces of information that you need.
Evernote
What is it? Have you ever saved an article or a to-do list in the notes section of your phone, but needed the info on your desktop later? Evernote solves that problem by being a one-stop shop for organizing your notes, articles of interest, online videos, and any piece of info you can imagine. When you find a piece of information you need, send it to Evernote App on your phone and it will be there for you on every device. Use your camera to scan and save business cards or handwritten notes.
Why should I use it? Keeps all your thoughts and research in one place across all your devices. You can also give team members access to your Evernote is you need to share your thoughts.
What is it? It's an app to track expenses, scan receipts, and file receipts under expense categories.
Why should I use it? Don't miss out on reimbursements! Keep track of your business expenses as you go so that it's all ready for tax time. This app also syncs with Xero, QuickBooks Online, bill.com and Paypal.
What is it? Approve and pay your bills from your phone. Scan your bills for a paperless organizing system. You can also send out invoices.
Why should I use it? It makes bill paying and invoice sending easy. Instead of doing paper checks, you can send out electronic payments through the app so that your vendors get paid quickly and you don't have your bills hanging over you.
Grasshopper
What is it? Create a business phone system out of your personal cell phone. Select a business phone number and create extensions for your team members no matter where they are in the world. The app can also email a text transcription of your voicemail.
Why should I use it? Small business owners often use their personal cell phones for business calls. This can sound unprofessional to your clients. Grasshopper allows you to keep life simple by using your personal cell phone yet still sounding professional through a virtual phone service.

What is it? A time-tracking and scheduling app for your employees. Employees can virtually clock in and out of a job and can use job codes to show what they are working on and how long the job took to complete. You can also create a business schedule to plan who will be working on what and when. You can also keep a vacation calendar for your clients, contractors, and employees.
Why should I use it? Business owners can keep a pulse on virtual employees. Contractors and hourly employees will love the ease of creating a time sheet as they do the work in real time. Integrates with QuickBooks and other popular accounting software.
Box
What is it? Securely store, manage and share all your files, photos and documents. You can also edit, take notes, and search your files. You can make your files available on or offline.
Why should I use it? Box gives you access to your documents when you are on the go. It also gives you the ability to share your documents with others.
Accuity Scheduling
What is it? Sync your phone calendar and your online calendar all in one place with the Accuity Scheduling app. Easy to use and attractive and colorful. Clients can access the calendar and book appointments with you through the app. This prevents you both from wasting time on the trail of "when are you available?" emails.
Why should I use it? You can design the app to look like your brand. You can accept payment through the app as well.
mileME
What is it? Track your miles without touching a button. Through GPS, the app recognizes your trip and logs your miles. This mileage tracker links to your Google calendar entries. It recognizes trips that you make often. You can print out reports to prove your mileage.
Why should I use it? If you get reimbursed for the mileage you drive for your job or your tax professional asks you to keep track of your miles for a tax deduction, mileME makes it easy to create reports. 
LastPass Password Manager
What is it? This one App stores all passwords and logins ins for all other apps and websites.
Why should I use it? How much time do you lose trying to guess your passwords or resetting the ones that you forget? Save time by storing it all on the Last Pass app and then you only have to remember one!
What is it? This video conferencing software allows you to schedule, start, or join a meeting all from your phone. Sharing your screen allows you to show instead of tell when it comes to explaining documents or presentations.
Why should I use it? With more team members and clients becoming remote this is an easy way to have face to face meetings. Face to face opportunities creates a level of trust that you need to build your business.
Hubdoc

What is it? Hubdoc is a one-stop place for all your bills and statements. It automatically pulls your bills from all your accounts into the app so nothing gets lost in a pile of papers.
Why should I use it? Don't keep all your bill due dates and other bookkeeping info in your head. Let the app do the remembering so that you can pay your bills quickly, easily, and on time all from your phone.
HelloSign
What is it? Sign documents quickly and easily through your smartphone. Take a picture of the document you need to sign or open a PDF file. Sign the document with your finger through the app. The signature looks like you used a pen!
Why should I use it? Don't put off signing and sending a document until you have a computer, printer, scanner, and email in an office setting. With HelloSign, there is no need to wait.
Scanbot 
What is it? Scanbot is the easiest way to create scans with your iPhone, iPad or Android device. When you scan a document, Scanbot makes hundreds of decisions to capture the document perfectly, crop the document, straighten it and apply the filter.
Why should I use it? You can scan everything, you can send a fax and it works with PDFs. It is easy to use and right at your fingertips.
Which one of these apps would be the most helpful to your business today? Download the app and give it a try.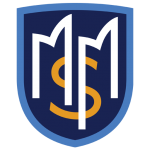 Need more accounting solutions for your business? Contact MSM Advisors so you can focus on running the business that you love.