Years ago, a filing cabinet was the only option for organizing files and storing financial documents for your business. You needed lots of luck if something was out of place when you were searching for it. Searching became easier once business owners could use digital files on a computer or laptop, but there was still the risk that something would happen to the computer with the files on it. Now there is a better way for business owners to store their bookkeeping and accounting information that is both easy to search and not in danger of being lost with a hard drive crash. It's called cloud storage.
What is Cloud Storage?
Cloud storage means that your files and information are stored on a server connected to the internet. While still new enough that not all businesses are using the cloud, the cloud has been around long enough to know that it is a trusted method for storing files and that it holds many benefits over paper storage or digital storage on one local computer.
Benefits of Cloud Storage
Easy access for multiple team members. Any team member who has the password can access the files. There is no need for them to share a computer to share the files.
Easy to share financial information with your accountant. No need to physically go to his office to drop off paperwork. Simply use the cloud.
Easy work-at-home access. This is ideal for business team members who work remotely at times. If the team member who handles invoicing has to be at home with a sick kid, they are still able to access files without having planned ahead to bring work home. If you, like many business owners, utilize the services of a virtual assistant for your bookkeeping, the cloud storage makes file sharing seamless.
Easy access to accounting files on the go if you are in the midst of a business-to-business meeting and an unexpected question pops up.
Security of information. When the hard drive crashes, you haven't lost a thing. Files in the cloud are not on the computer or laptop. They are on a secure, external server.
Provides protection against hackers. Laptops are stolen all the time. If your laptop with your financial files is stolen, the files are then vulnerable to a hacker's attack. If you use cloud storage, your files are not on the laptop, but safe and sound in the cloud.
Cheaper, monthly payments make it affordable and easy on the cash flow. Like a storage unit, you pay for the cloud storage through monthly payments.
Environmentally friendly. Since you can share files through the cloud, there will be less need for paper for printing out documents. You can simply share a link and the file can be opened up on any device.
Less cumbersome email messages. When you use the cloud, you do not need to attach huge files as an email attachment. Instead, you can include a link to the cloud-stored information. This is quicker and you don't have to wait for a download.
Easy to search what you are looking for. A pile of paper on your desk or in a filing cabinet? You and your precious time are the only search function available.
Saves space in your office because you won't have to print or keep so many paper files.
Let go of the worry and stress of losing financial information. Use a paperless accounting service with cloud storage. Not sure which one is right for your business?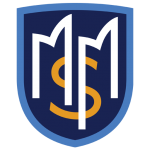 Contact Mike Moffitt. He and his team can help you pick the best choice for your business accounting needs.