What is a financial statement?
Financial statements are reports that are meant to keep interested parties up-to-date on the financial position of a company or individual. Done on a timetable (often yearly or semi-annually), financial statements offer these third parties the information they need to make an informed economic decision about a particular business, individual, or entity. Financial statements must comply with FASB standards, and customarily should be readable to non-finance professionals.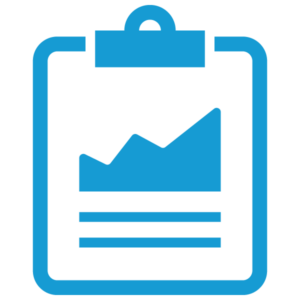 What does a financial statement include?
The individual components of a financial statement may vary depending on your finances, but they generally always include the following parts: income statement, statement of retained earnings, balance sheet, and cash flow statement.
Why do I need a financial statement?
The purpose of a financial statement is to give third parties with a vested interest in your business more information about your financial standing. But who exactly are these third parties, and how do they relate to you and your business?
Banks and financial institutions refer to financial statements when deciding whether or not to grant loans or credit to a business. Without a clear, well-prepared financial statement, banks very rarely grant businesses the capital they need to grow.
Prospective investors use financial statements when assessing potential investment candidates for long-term viability. These reports help prospectors gauge risk and predict future dividends, and are therefore crucial in their decision-making process.
Employees look to financial statements with job security and long-term career growth potential in mind. They want to be sure the company they work for (or plan to) has the financial stability to nurture their career expectations.
Customers, particularly if you are a supplier of a particular good, will refer to financial statements to ensure you will be able to provide a steady supply of your product.
The government requires financial statements to verify the accuracy of taxes declared in your tax returns. These reports also help the government monitor the growth and development of the economy as a whole.
Considering the value of these third parties, it is critical that your financial statements are prepared clearly and accurately. That said, the process of doing so can be long and tedious, and the time it takes to prepare these reports is a luxury we find some business owners simply do not have. Fortunately, we at MSM CPA are experts at building these reports, so we can take the burden of doing so off of you to give you the time you need to focus on your business.