It's sometimes difficult to see the value in planning for the future, especially when it doesn't have any immediate effect on your lifestyle. But a poorly planned financial blueprint can spell uncertainty in the times of your life when you're worst equipped to deal with that kind of instability. If you're the proverbial grasshopper but recognize the importance of making a financial plan, let us be the proverbial ant and help you prepare for the future.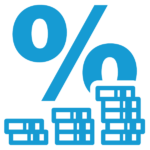 Investment Planning
Capital doesn't come from nothing: to build your personal wealth effectively, you'll need to to create an investment strategy that primes you for financial growth. We can help with this growth, giving you the guidance and insights you'll need to consistently generate income and protect the assets you accrue.
Retirement Planning
While many baby boomers have managed to reap the benefits of retirement, the future isn't quite as certain for generations since then. Linear employment has become less and less commonplace, and simple, secure retirement options aren't always available anymore. With that in mind, it's become incredibly important that you take the time to plan proactively for your retirement. Making such long-term plans may seem daunting at first, but with just a bit of your time, we'll determine your projected income and financial needs, and preemptively account for typical bumps in the road, so you'll have a clear, accurate plan for your  finances.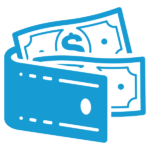 Cash Flow and Liability Management
Sometimes we are our own greatest enemies when it comes to growing our personal wealth. At MSM, we can perform a full assessment of your debts and expenses, and offer insights to help you maintain a more sustainable lifestyle, one that will allow you to enhance your personal cash flows over time.
Education Planning
Student loan debt has reached crisis levels within the past few years, and nearly one third of all students who graduate do so with significant debt to their names (at an average of approximately $25,000 per student). As a parent or future parent, it's your responsibility to explore what options you have to mitigate this debt as much as possible. While full payment may not be feasible, you can learn about what funding options you have when the time comes, and how to begin a sensible, manageable savings strategy.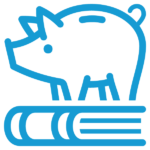 Estate Planning
The division of assets after the death of a loved one can be one of the most trying times for a family, and ambiguities in the proper execution of that division only make the process more difficult. With a well-designed plan for your estate, you can ensure your assets are distributed according to your preferences. If a business is also involved, proper plan for succession can also be made as during your estate planning.