Stratagem: Our comprehensive, holistic platform for your personal and business financial needs.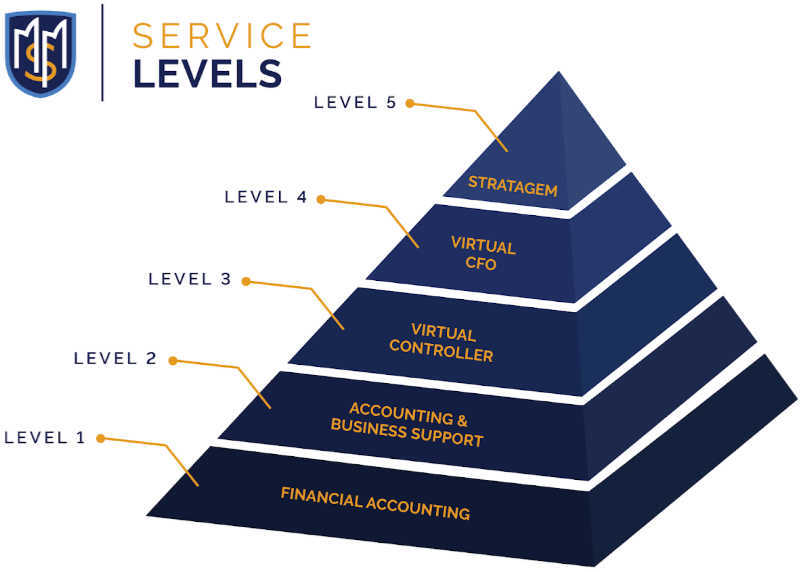 Even more intensive than a Virtual CFO, those who hire us for our Stratagem platform receive expertise from every resource at our disposal, covering both your business financial needs as well as your personal. In addition to our CPA experience, we have Certified Financial Planners on staff that can help you with 401k plans, wealth management, and estate planning to secure your financial future.
By definition, Stratagem is a scheme used to help you win. Stratagem is our premiere service offering because it helps our clients strategize and develop plans that will make them win, taking a holistic approach to personal and professional finances. Because of the customized and personal approach we take with this service, there is a highly selective interview process to become a Stratagem client.
What services does MSM offer as a part of Stratagem?
As a part of Stratagem, MSM Advisors becomes a partner with you in establishing your financial future.
Clients at this level receive all services offered at lower levels:
In addition, clients will receive these additional services:
401(k) support
HR support
Personality insights and profiles for the staff or team building
Leadership training
Owner personal financial planning
Succession planning
Estate planning
Let's schedule a complimentary consultation to see if you are a fit for Stratagem.